UPDATED: I just added that Kaleidoscope show, which came to my attention after I wrote this post!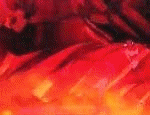 Here in NY, March has already come in like a Nazi-like lion accompanied by a lockstepped herd of hyenas, blanketing us with 10 inches of snow.
And in response to the cruel fate dealt to us by Punxsutawney Phil's evil, evil Shadow, I've decided to… do several regularly scheduled comedy shows!
Come to them!
New York City's resident groundhog Staten Island Chuck, on the other hand, claimed to NOT see his shadow and then BIT THE MAYOR:
So which is the most frightening land mammal? That which possesses sinister magicks allowing it see our future, or that with a mighty bloodlust for fiscally-conservative/socially-liberal billionaires?
The answer is neither. This is the most frightening land mammal.